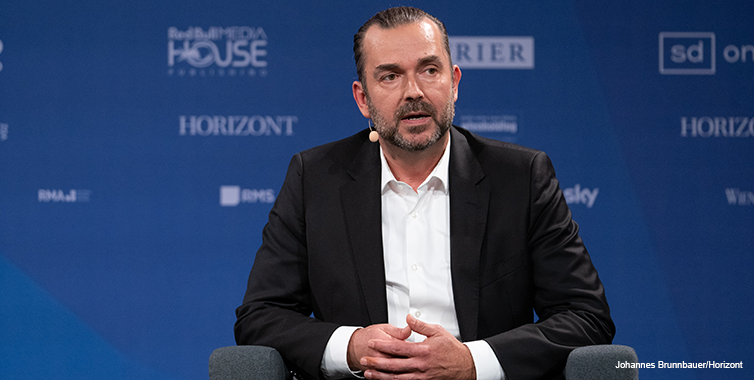 Austrian Media Days: Industry under pressure to innovate
APA-CEO Pig: Transformation in the media offers opportunity for "democratic dividend" and "digital dividend"
The media industry is facing enormous pressure to innovate, which has "increased immensely" in recent times, APA CEO Clemens Pig observed on 24 October at the Austrian Media Days, the Austrian media's biggest industry gathering. Yet the transformation in the media provides an opportunity for a "democratic dividend" and "digital dividend", he said.
The corona crisis, for example, has shown what a visible contribution quality journalism makes to society as a whole in times of uncertainty and disinformation. Pig therefore views the verification of sources and information, which APA has stepped up this year by establishing a corresponding unit, as a central area of innovation.
Another is content automation. The aim is not to save on personnel, but to open up new business areas with additional content. The use of AI strategies in media production will also be essential: through a "silent revolution" the editorial offices will be relieved of a "massive burden" in the future.
"Collaboration" will soon be the defining strategy for the domestic industry as a whole and at EU level, Pig said. "We have finally reached the point where national and European cooperation is necessary". As an example, he mentioned "collaborative solutions" such as those operated by APA in the form of the Austria Video Platform or the Austria Kiosk, Austria's largest digital newspaper stand, but also the massive outsourcing of technology: "The editorial office will become even more the USP of media enterprises. No media company will win the competition of the future by building editorial systems on their own".